Ben Hogan hit golf balls until his hands bled… Is that how you have to train to improve your golf game? Absolutely not!
Regardless of your level of skill or experience on the golf course, becoming a better golfer starts with knowing your strengths and weaknesses, then taking to the driving range or chipping/putting green to improve or polish all aspects of your golf game. But remember, it's not just about the amount of time you spend at the range or  the quantity of balls you hit. It's important to have a focused intent and a smart, efficient approach to your practice regimen to make your repetitions really count.
Using Golf Training Aids: A Smart Approach to Improve Your Golf Game
Speaking of taking a smart and efficient approach to your golf practice, you're going to want a little help and there are plenty of golf training aids & tools to help improve your golf game and lower your handicap. Step up your practice regimen with the golf training aids and training resources below.
Alignment Rods: A must have multi-use golf training aid
MVP Sport Leadbetter Golf Alignment Sticks

by Mvp Sport
MoRodz 2 pack tubes. Motivational FOCUS decal on each rod. Sold in attractive 2 pack tubes. Golf Alignment Sticks-Rods 44" easily stores in bag. Lightweight and Portable Training Aid made out of high quality Fiberglass. Instructional Booklet with easy to use drills. Same training aid used by Touring Professionals. Color: White. Dimensions: 48 x 6 x 6....
---
How to Fix Your Slice

In Episode 13 of "Golf Tips from Around the Met", Mark Braziller from Drive 495 in Manhattan, joins Anthony Renna from Five Iron Fitness to show you a great way to fix your slice with simple gold training aids.
Source: Better Golf With Fitness: Fix Your Slice- Episode 13- Golf Tips from Around the Met
How to Get a Power Draw

Having trouble hitting dead-straight shots? Try this tip from GOLF Magazine Top 100 Teacher Mike Bender to do like the pros do for accurate draws and fades using alignment stick golf training aids.
Source: Your Game: See A Power Draw | Golf.com
Stick It! Simple Golf Drills Using Alignment Rods

David Nesbitt, PGA will show you four ways to improve your golf game by using these simple golf training aids (fiberglass alignment rods) that every golfer should have in his/her bag! Putting, chipping, and full swing drills using alignment rods are illustrated in this video.
Ball Alignment: Get the hang of lining up your puts
Pride Sports Golf Ball Alignment Tool

by Pride Sports
Softspikes Golf Ball Alignment Tool The PrideSports Golf Ball Alignment Tool is the only tool that marks both sides of the ball. It easily clips to your golf bag and features a putter squareness line and a swing-path reminder line. Additional features: Sharpie Mini included Professional Tee System offset tee included (the most advance tee allowed by the USGA)...
---
Using a golf ball alignment marker

You want to give yourself as much help as you can in the tricky art of putting, and having a long straight line marked along the equator of your ball is one of the ways to do this.
Source: Using a golf ball alignment marker | Get Down In Two
Towel as Golf Training Aids: Sounds silly but there are a number of uses
16x25 Hemmed Golf Towel Green w/ Snap Hook Cotton NEW

by Charter
With attached snap hook fastener never be without a towel on the green. 100% cotton tri-fold with snap hook fastener. High quality. Color: Green hemmed. 16" x 25" Tri-Fold hemmed towel Snap hook fastener Machine Washable Dimensions: 13.5 x 28 x 14.25....
---
Drill to stay connected for golf chip shots

School of Golf's Martin Hall shares a helpful chipping drill to help you stay connected for better contact.
Source: Drill to stay connected for golf chip shots | Golf Channel
Proper Practice Off of Mats

Great ideas on how to put a practice routine together with great drills and tips to help you improve your golf game. Learn from some of Golf Channel's best instructors.
Source: Golf Practice Drills, Tips & Routines | Golf Channel
Swing Analyzer: There's an app for that and the data doesn't lie
SkyCaddie SkyPro Golf Swing Analyzer and Training Tool SKYPRO

by Skycaddie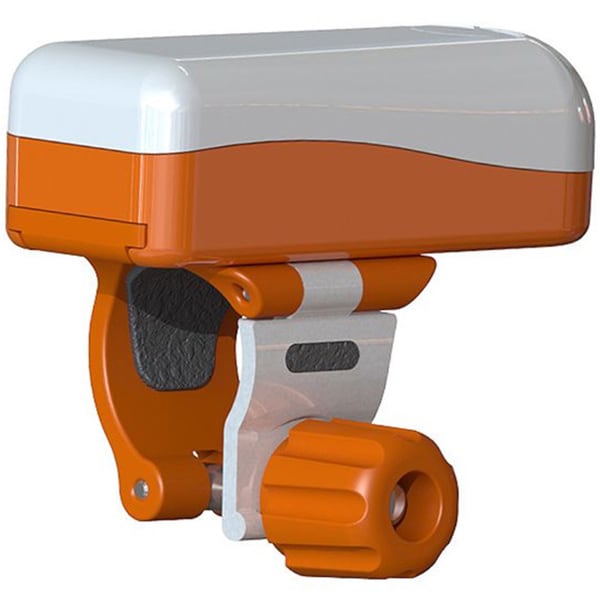 Golf's Most Powerful Swing Analyzer and Training Tool. SEE. GROOVE. IMPROVE. Thousands of critical data points about your swing path, club head speed, swing plane, club face rotation, shaft angles and much more are instantly beamed to a FREE app on your iOS smartphone to view from any angle in true 3D high definition. Use SkyPro's unique Groove and Practice Sessions to provide instant feedback on each swing. You will quickly correct your faults and start hitting the ball longer, straighter and more consistently than ever before. Repeating bad swings only grooves a bad swing. Now, you can see f...
Your Price: $209.95 USD $179.96 USD
---
Golf Swing Camera: Improve by analyzing video of your swing