It's not always necessary to be up with the latest and greatest technology, and that goes for golf balls too. Prior generation golf balls might not be the most advanced, but let's be real any advantage gained with the latest golf balls likely won't outweigh the savings you'll reap by going with the older version of golf balls. These prior generation golf balls still deliver on quality at a substantial discount.
Srixon Soft Feel Golf Balls Pure White

by Srixon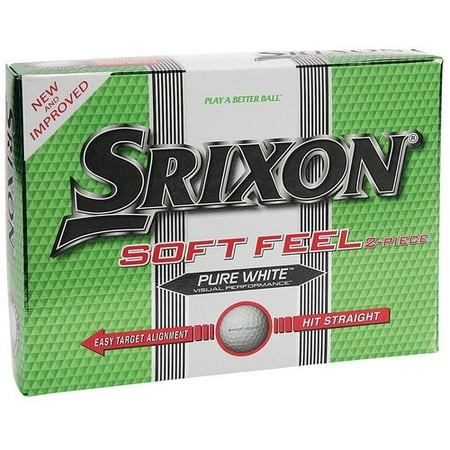 Srixon Soft Feel Prior Generation Golf Ball The Srixon Soft Feel Prior Generation Ball is re-engineered with a new core formulation and new aerodynamics to give you Srixon's softest, longest distance ball yet. The newly developed 328 dimple pattern features greater surface area coverage which produces a higher lift force coefficient while reducing the normally accompanying high speed drag. For a strong and penetrating trajectory. The all new Energetic Gradient Growth core of the new Soft Feel 2-piece is more resilient than ever before allowing players of all swing speeds to gain valuable initi...
---