Titleist Tour 2 - 24 Pack Golf Balls

by Sierra Accessories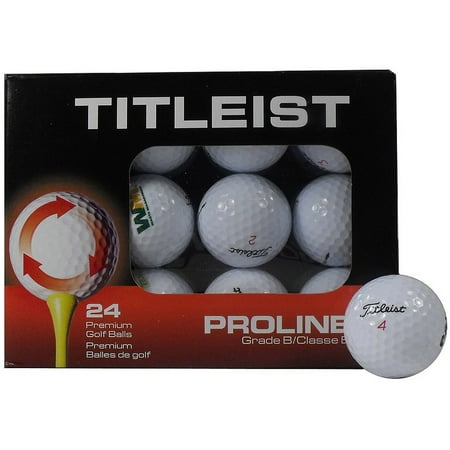 Get ready to hit the course with the Titleist recycled golf balls. These golf balls are in fair to good condition with minor abrasions or slight discoloration. These golf balls are recycled not repainted. The balls come 24 golf balls per pack. Nitro Golf has a state of the art golf ball recycling facility in Stuart, Florida, where they hand sort, clean and package golf balls by brand, model and condition.
Price Compare
| | | | | |
| --- | --- | --- | --- | --- |
| Merchant | Price | Est. Shipping | Est. Total | |
| | $14.96 USD | $5.99 USD | $20.95 USD | |
| | $14.96 USD | $ USD | $14.96 USD | |