Softspikes adidas PULSAR PINS Golf Cleats

by Jeff World Of Golf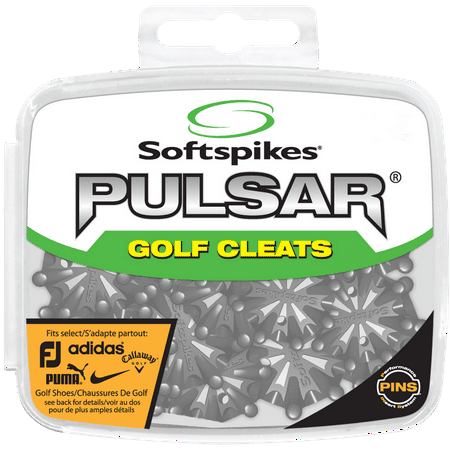 Developed by Softspikes for Addidas Golf Provides golfers immediate feedback to improve their swing PINS is the new Performance Insert System developed by Softspikes for Addisas Golf. This revolutionary new insert system will provide golfers with the immediate feedback required to develop a more consistent swing. PINS Insert System fits 2010 Addidas golf shoes.
Price Compare
| | | | | |
| --- | --- | --- | --- | --- |
| Merchant | Price | Est. Shipping | Est. Total | |
| | $6.25 | $-- | $-- | |
| | $11.95 USD | $5.99 USD | $17.94 USD | |
| | $19.19 USD | $1.07 USD | $20.26 USD | |
| | $14.33 USD | $10.97 USD | $25.3 USD | |